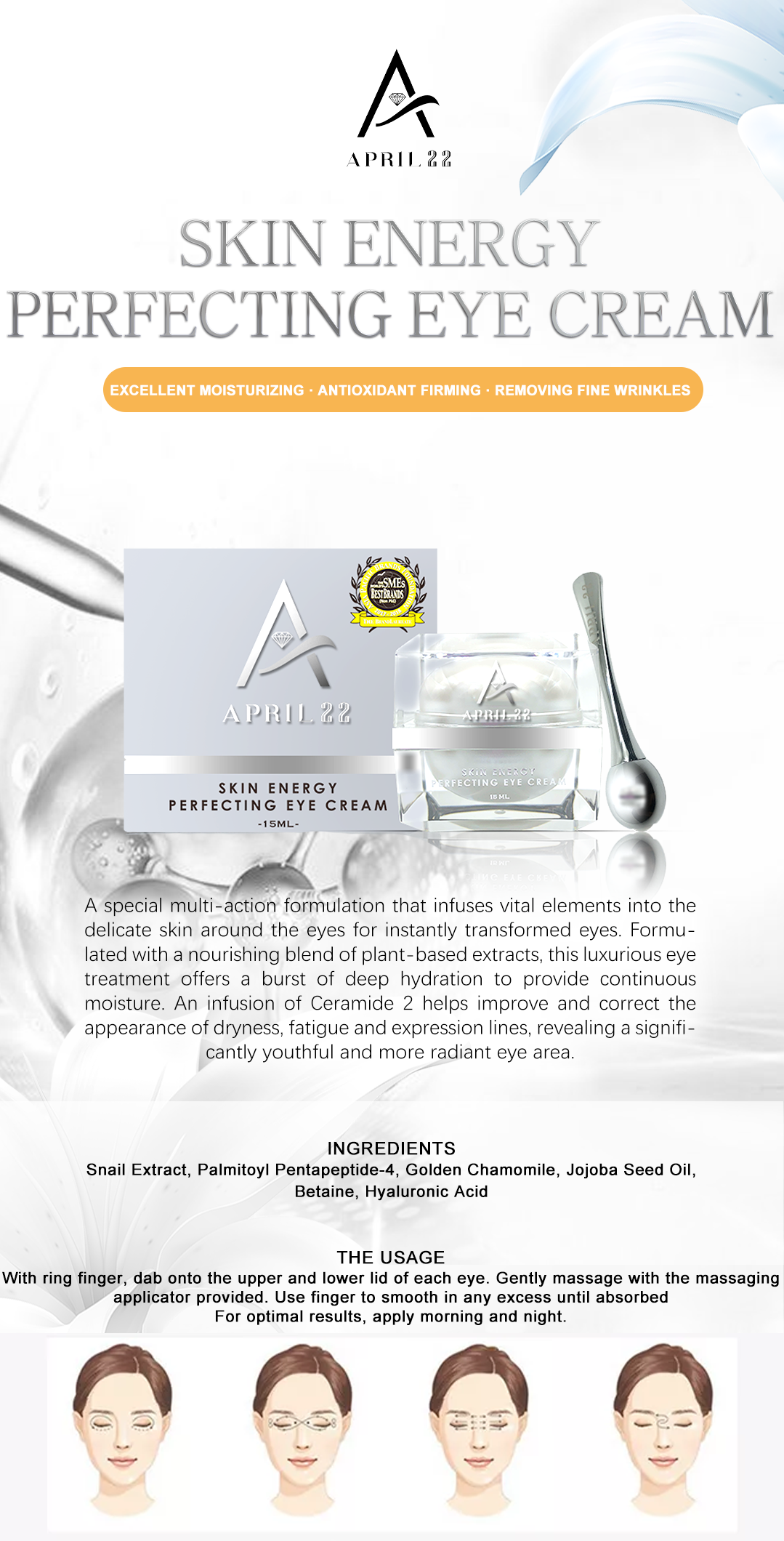 The core ingredients include:
⓵ AQP Free (patent ingredient): increase skin moisture content, increase aquaporin AQP3 expression, inhibit hyaluronidase activity, reduce skin water loss, immediate, long-lasting smoothing fine lines.
⓶ Amide:It is known as the repair star of skin barrier, which helps thicken the stratum corneum, enhances the overall tolerance of the skin, protects against harmful substances from outside, avoids sensitive occurrence, and effectively repairs the blood streaks.
⓷ Snail filtrate:contains a large amount of Chondroitin component can effectively enhance the elasticity of the eye skin, promote the absorption of nutrients, gently relieve the pressure on the eye skin.
⓸ Golden chamomile:anti-allergy, anti-inflammatory, itching, soothing allergy; excellent soothing for dry and sensitive skin Moisturizing effect.
⓹ Betaine:a vitamin with a biologically active form, which is very important for protein formation, DNA repair, and enzyme activity. Natural moisture absorption factor, strong hygroscopicity, can provide a lot of moisture to the skin, making the skin smooth at all times.
⓺ Jojoba seed oil:open pores, promote the absorption.
⓻ Palmitoyl pentapeptide-4:smooth wrinkles Anti-wrinkle firming effect.
Other ingredients include: hyaluronic acid, Ophiopogon japonicus extract, twisted cactus stem extract, Sophora flavescens extract
How to use: Apply a proper amount of the Eye cream, gently apply to the skin around the eyes with the ring finger, massage the eyebrows along the brow bone with luxurious energy, massage the eyebrows and under the skin in a circular motion, gently flatten the eyes and massage outward.