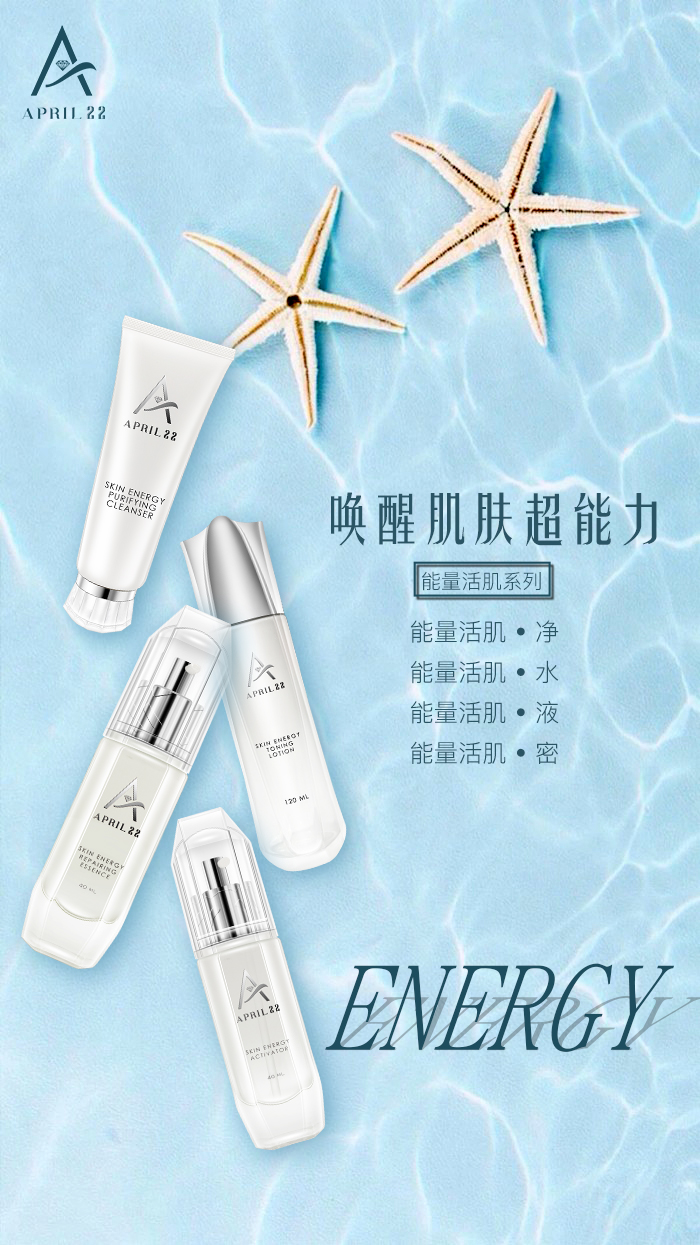 SKIN ENEGRY PURIFYING CLEANSER 120g
contains various types of plants extracts and specially formulated to cleanse and purify skin gently yet thoroughly. Without disturbing the protective moisture barrier, this luxurious cream texture gently removes dirt and impurities from the skin. Infused with skin-loving botanicals to help repair damaged skin cells, moisturize and protect skin from aging, this skincare essential activates the eight key dimensions of healthy-looking vitality for skin that's nourished, hydrated, energized, calmed, supple, refined, smooth and radiant.
SKIN ENEGRY TONING LOTION 120ml
is a mild, soothing and alcohol-free solution that deep hydrates and purifies the skin. The gentle formula cleanses the skin, removing the surface debris and impurities while refining the appearance of pores. With its light, watery and fresh texture, this toning lotion can effectively penetrate into the skin, leaving skin feeling soft, clean, soothed and revitalized. Ideal for prepping the skin to receive the full benefits of the skincare regimen that follows.
SKIN ENEGRY ACTIVATOR 40ml
is the source of vitality toward transformation. With the exclusive formula enriched with various kinds of plant extracts, it helps to strengthen and stabilize our skin surface layer. Meanwhile, it can visibly awaken the skin complexion and drive moisture deep into our skin, leaving the skin to be perfectly prepared to receive the full benefit of the regimen that follows.
SKIN ENEGRY REPAIRING ESSENCE 40ml
a highly concentrated facial solution designed to promote skin's vitality, replenishing it with moisture and reawakening the look of youth. With EGF (Epidermal Growth Factor) at its core, it utilizes the proven anti-ageing power to stimulate skin growth at the cellular level, promote skin tissue repair and regeneration and effectively increase collagen production. The quick-absorbing formula also supports the five facets of natural healing: moisture, regeneration, soothing, smoothing and radiance with Squalane, Malus Domestica Fruit Cell Culture Extract, Saussurea Involucrata, and other essential plant extracts added. With continued use, skin will look empowered, revitalized and fortified, with enhanced resilience and a glowingly healthy radiance.